The Fidelity Quote Section
During our re-design phase of the Fidelity Mobile App, I lead the re-design of the Quote section. The process for re-designing this section included meeting with the business team to figure out project goals and requirements for each quote type, bringing concepts to final designs, building out prototypes to test specific interactions, delivering specs to development, and working with the developers to deliver a pixel perfect product. Shown here are the designs for Equity Quotes, but check out the Fidelity Mobile App by downloading it on your mobile device to view the other quote designs.
Quote Process
An example of a prototype and mockup for adding the trade functionality to iOS and Android designs for quote.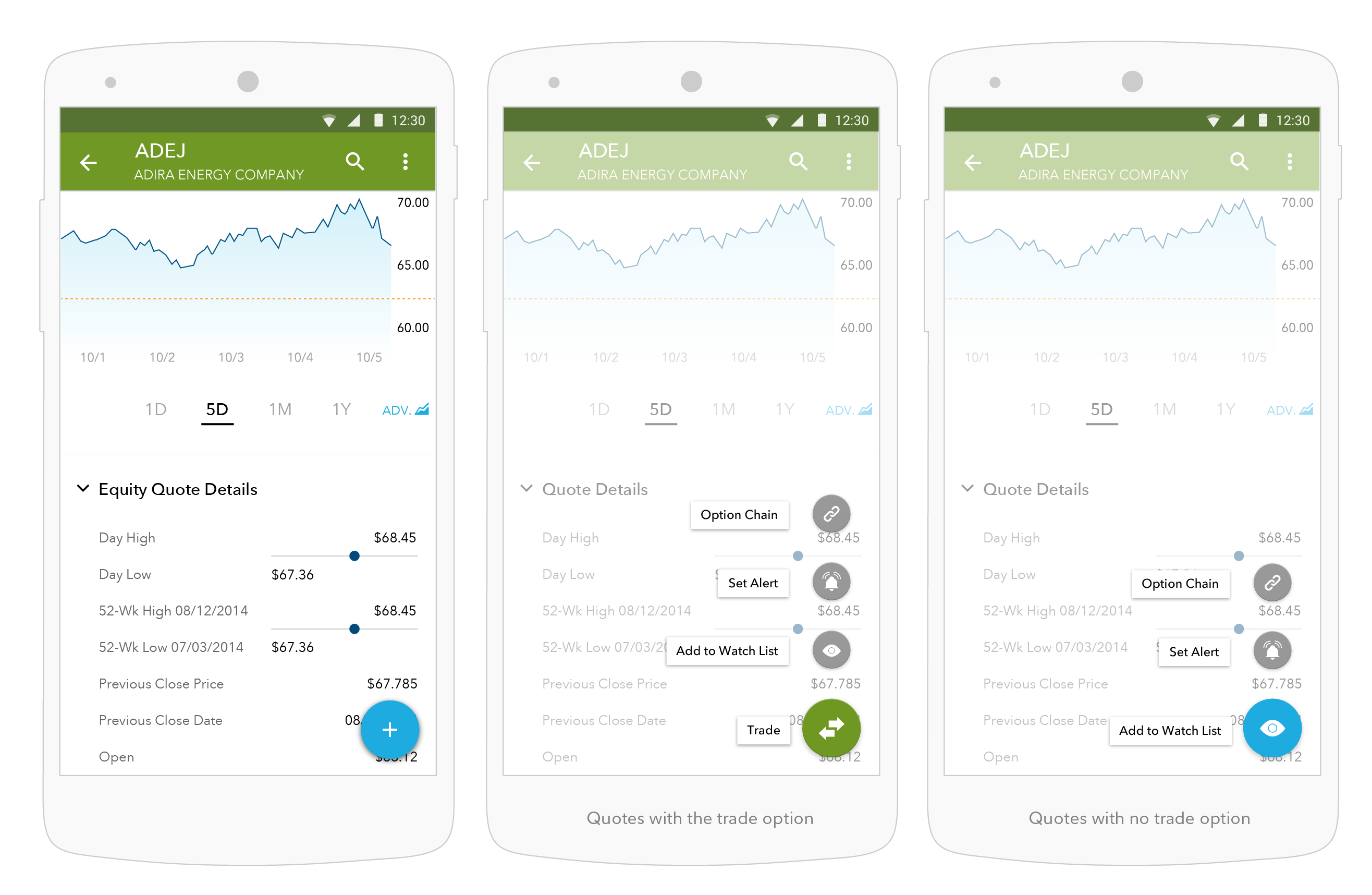 Final Quote
The final designs of the quote section for iOS and Android. The designs are quite similar but have a few subtle differences to adhere to their platform style.